Seah Ern Xu
Ern Xu is a content strategist at Asia Law Network. He is a firm believer of making legal knowledge accessible for all. He is presently reading law at the National University of Singapore (NUS) and aspires to translate whatever he learns into relevant and useful content pieces. In this image, he channels his inner Patrick Bateman.
FAHIMAH THALIB
SHIN PYAIT SONE HTET
CHERLYNN LOY
JENNIFER LEE
Australian Jennifer Lee is head chef of VASCO, a hip new eatery featuring South American cocktails and food. Jen is an amazing cook (having won the Neon Pigeon Knife Fight and now an ongoing participant in Eat List Star) and an awesome individual to hang out with!
MARIE
JAHANN
Ong Pe Hon
AsiaLawNetwork's CTO who works incredibly effectively and efficiently. He's intellectually curious and is all about data, AB testing and results. Also, a corgi-lover.
PRISCILLA ANG
Director, producer and model. I have always admired her relentless passion for film-making, and for always staying so humble and level-headed.
Her blog -- http://missanggeckgeck.blogspot.com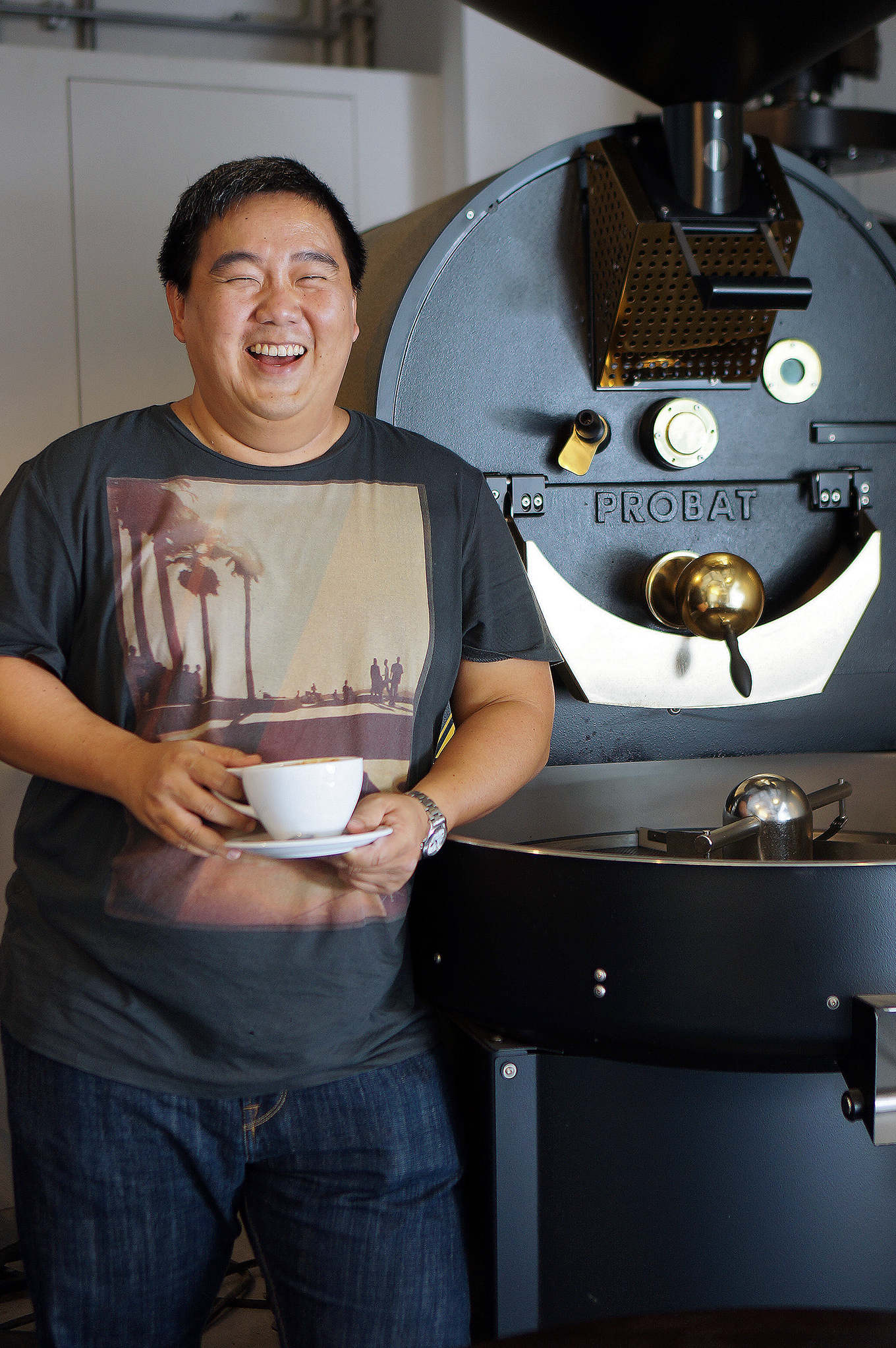 ADRIAN KHONG
Current owner of Jewel Coffee and ex-banker. Adrian is every-ready to share business advice, coffee & food tips and life lessons.
Yong Wei Gabriel
Gabriel just before she heads off for Berlin from Singapore (where she now works in property startup 99.co). A voracious reader of many genres from Steve Job's biography to astronomy and game theory.
CHUNG DEMING
Deming has a huge passion for food, and for cooking. He left his banking job to start and run The Quarters at The ICON, Tanjong Pagar, where he serves up his innovative and original dishes.
Lewis
Lewis in a Reizo suit and sporting my bowtie.
Mikael Nastamo
Mikael enjoys a cup of coffee at PUNCH Cafe at 32 North Bridge Road. Mikael is Managing Director at an asset management firm in Singapore.
JEN KIM
Facebook Client Services. Jen lights up every room she enters.
VINCENT GONGUET
Frenchman who is fascinated with Indigenous masks of every culture he visits. Vincent collects them when he isn't playing violin semi-professionally and working as Mobile Program Manager at Facebook.
Neha Khattri
Neha's wedding to Ayush in Delhi, April 2015. A radiant Neha at a wedding ceremony that reminded me of warmth of the movie Monsoon Wedding.
Jalyn Janvier, NY
I met Jalyn while visiting New York City. She invests a ton of time working out and taking care of herself.
BENJAMIN KHENG
Benjamin Kheng of the popular band The Sam Willows (https://www.facebook.com/TheSamWillows) at a private performance at RockStar Singapore.
Kim Ngo Woodward
Kim started Dish Dash in 2016 after working at 500 Startups and Facebook to deliver great tasting and value meals to the CBD in Singapore, and is now hard at work with her team to fulfil her startup's mission.
RYO KODAMA
Ryo is Senior Manager at Dentsu Asia.
BENI DJOHAN
Director at Pervasif. Beni is one of the most gifted data analytics expert I've worked with and an expert at Tableau (the exciting new data visualization software). Also, photography and coffee enthusiast.
RUI SHAN
Rui Shan and her team from the Restaurant Association of Singapore take portraits in Lavendar after coffee at Chye Seng Huat Hardware.
PAUL TAN
Hong Kong-based Paul Tan wields his Leica and creates his art wherever he goes. Most likely in tasteful and Italian-inspired clothes.
HORACIO MOREU
The INSEAD 13D MBA who quit his job in Shanghai, hopped on his motorcycle and rode from Shanghai to Singapore. Horacio did the same thing 6 months later, but this time from Fontainebleau in France to Singapore, having adventures on his journey. He speaks fluent Mandarin and now works at Burger King in Shanghai.
Cherlynn Loy
Cherlynn basks in the warm lights of lanterns. Cherlynn can't say no to grass jelly and soyabean, is a staunch supporter of Android over iOS, and can't live without her music on Spotify. Cherlynn now is in events at PICO ART.
PRESHITA PANDE
WONG HUR MING
Hur Ming and me go way back to SMU in 2003. He's an incredibly reliable and open-minded individual, and trusted advisor in all things. He is Head of Retail Sales at Henderson Global Investors.
Shin Pyae Sone Htet
Shin on a jog through Fort Canning in Singapore.
Anna Joke Breimer
Anna fell in love with Singapore while studying in INSEAD and lives and works here now for McKinsey & Company as an Engagement Manager. She likes brewing tea, reading her Kindle and yoga.
AZIAH HUSSIN
Aziah was most recently a lawyer at Drew & Napier. Aziah loves poetry, dresses impeccably well (while she makes it look effortless), and has a beautiful mind and heart.
Xie Jing
THE TORRING BROTHERS